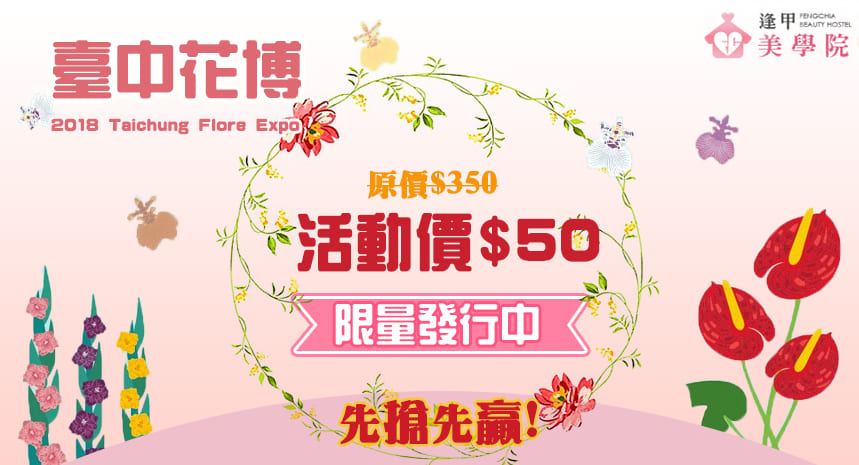 Taichung Declaration A New Proposal for GNP
Can you hear the flowers blossom?
In the midst of striving for economic prosperity and technological advancement, it is natural that we sometimes forget to listen to the heart, to connect with the nature, and to maintain the wellbeing of ourselves and the global community as a whole. It is time for us to reconnect to Mother Nature, to hear the colorful blossoming flowers whisper in our ears, telling us how good it is to be alive and how each life can contribute to make the world a prettier and better place.
In 2018, the Taichung World Flora Exposition will give GNP (Gross National Product) a brand new definition. GNP is, from now on, more than accounting numbers, but how well we strive to achieve Green Productivity, improve Nature Sustainability, and empower People with Greenability.
- Purchase one for 50TWD(original price is 350TWD).
- Tickets are in limited amount, just book it ASAP!
- Book the room(s) by calling us or Line@ us one week before.
- Can not use with others sales.
Phone:0938-108375
Line@:@grr3812g